Working through the Hurt of Abuse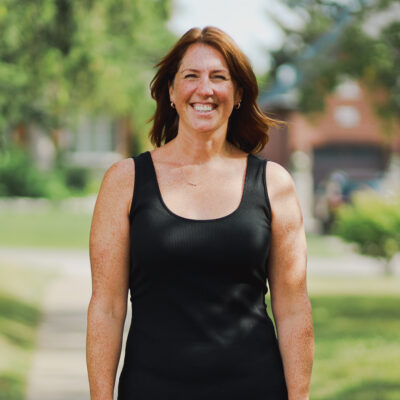 Perhaps the greatest injustice we can experience in life is abuse.
To be treated cruelly – physically, emotionally, sexually – often repeatedly changes how a survivor feels about themselves.
How they feel about others.
Who they feel they can trust.
Not to mention how they feel about God.
A God who supposedly loves them. Who sees everything and knows everything and holds their life in His powerful hand.
Who saw the abuse. And knew about the trauma.
Oh yes, the scars left from abuse run deep and far and long.
They affect every relationship we have, including the one we have with ourselves.
How do we reconcile this?
How do we heal and learn to love and trust and risk again?
How do we overcome the shame and hurt and damage we've experienced?
Quite honestly, I don't know.
I've scoured the internet…I've read and re-read passages of scripture…I've spoken to Pastors and mentors and survivors. I've looked inside my own experiences. I've read biographies and testimonies and CAMH blogs.
What I know for sure is that abuse is not ok. It is the opposite of ok.
And maybe you need to hear this:
God is not ok with abuse.
Abuse and the trauma it inflicts grieves Him so deeply.
It breaks His heart.
He hates the shame, the torment, the loss of innocence, the abuse of power you've experienced.
He longs for your healing, your wholeness, your joy.
Psalm 22 is the song of the abused.
It is one that cries out to God and begs for His intervention.
It is a song that screams about hurt and isolation and pain.
But look even closer. There's more.
Psalm 22 is what is called a Messianic Psalm – a song that points to the messiah.
You'll most likely recognize some of the phrases, right from the opening passages.
"My God, my God, why have you forsaken me?"
"…they pierce my hands and my feet…"
"…They divide my clothes among them and cast lots for them"
"… I am poured out like water…"
Those words are not only the psalmists… they are Jesus'.
Jesus.
The beloved son of God.
Who withstood physical, sexual, emotional abuse.
Who was beaten.
Stripped naked and whipped.
Spat upon.
Mocked and degraded.
Tortured.
This psalm was not only David's, it prophesied the trauma Jesus would endure on our behalf.
So join me this week, won't you? We are going to read the entire Psalm together everyday. But we are going to move through each day with a posture of healing and reconciliation.
Day 1: God is not ok with abuse.
Begin your time with the Lord today with 2 minutes of silence. Then as you slowly read Psalm 22, ask Him to show you how the trauma described in this passage breaks His heart. Take note of how the psalmist differentiates between the abuser and God. It is clear that God is not the tormentor, yet He is present and personal and seems to witness the abuse. Conclude with talking to God honestly. Ask Him about the things you've noted and any questions you have for him. Finally, listen. Listen for His reply and comfort and clarification. Jot down anything you hear.
Day 2: Name and Mourn what has happened.
Begin your time today with 2 minutes of silence. If you are having trouble concentrating perhaps think of a word or short phrase to meditate on. As you slowly read Psalm 22, circle or underline the adjectives/descriptions of how the victim feels. Have you ever felt like this? Either as a victim of abuse or as someone who has walked alongside those who have been victimized? Or perhaps your heart breaks for victims you don't know personally. Today is a day to mourn what has been taken and name what has happened. Don't be afraid to question God, to ask Him difficult questions – but try not to rush. Wait on Him to answer – ask the Holy Spirit to open your ears to what God has to say to you today.
Day 3: Seek Help Begin your time today by listening to Rescue by Lauren Daigle.
Now as you read Psalm 22, pay particular vs 22-28.
Who are your people? Who is your assembly?
Lauren sings about the army God will send to rescue you – who are the people who God has placed in your life to be your army? We understand and believe that God has an army of heavenly beings on hand to rescue – but we also know He uses His people to minister and do His work on earth. Perhaps it is time for you to invite someone else to help you recover – or maybe you are meant to be a part of someone else's rescue team. Talk to God about this and ask for His direction and covering.
Day 4: God's Healing Work
If it is possible for today's meditation, go for a walk/sit outside and listen to Psalm 22 on the YouVersion Bible App. Before pressing play take 2 minutes to breathe deeply – centring yourself. Ask God to illuminate the words of the Psalm and allow you to concentrate on the words being read. As you listen, note the attributes David still recognizes in God even through his suffering. You may have to listen to the passage more than once – but try to choose one characteristic of God and then pray and ask God to show that part of Himself to you on your healing journey.
Day 5: Take Care, Take Heart
If possible, prepare one of your favourite things to enjoy during your time with Lord. It may be a cup of coffee or tea, it may be sitting by the fire or curling up in your bed. Whatever it is, let it be a bit of a treat and out of the ordinary. Once you are ready, begin with 2 minutes of silence. Pay attention to how hot your coffee is, or how cozy you feel, or whatever you've done to treat yourself. Revel in the blessing God has lavished on you of even having a favourite treat so readily at your disposal. As you slowly read Psalm 22,  imagine Jesus speaking all of these words to you. Realize that He understands suffering, that He is well acquainted with the sorrow and trauma life can bring. Hear Jesus cry out – but take note that He doesn't lose heart. Pay particular attention to verse 31
"They will proclaim his righteousness, declaring to a people yet unborn: He has done it!"
In the Message it says  it like this: God does what he says!
Talk to God about your hopes for healing and restoration. Affirm that He is a God who keeps His promises, and does what he says He will. Take heart, friend. He has done it!