Meet People & Explore faith... Together
Each session we will have some fun, watch an episode of Alpha together, and then have a short discussion to hear what everyone thinks about it. We want this to be an amazing experience for everyone involved.
Alpha creates a safe space for us to connect with others and unpack these ideas without fear of being corrected or judged.
Alpha is an 8 Week Program
Starting in October in Vaughan, King City, and Bolton
What Is Alpha?
Alpha is a series of interactive sessions exploring the basics of the Christian faith. Each session looks at a different question about life and faith, and they are designed to encourage conversation. Simply put, it's an open, informal, and honest space to explore and discuss life's big questions together.
Attend Alpha
Alpha is free and open to everyone.
This year, in-person Alpha is back! We have 3 locations for you to choose from: Vaughan, King City and Bolton. Alpha meets weekly starting October for 8 consecutive sessions. Select the Alpha at a location of your choice to find out more and register. Oh and you'll love this: it's free!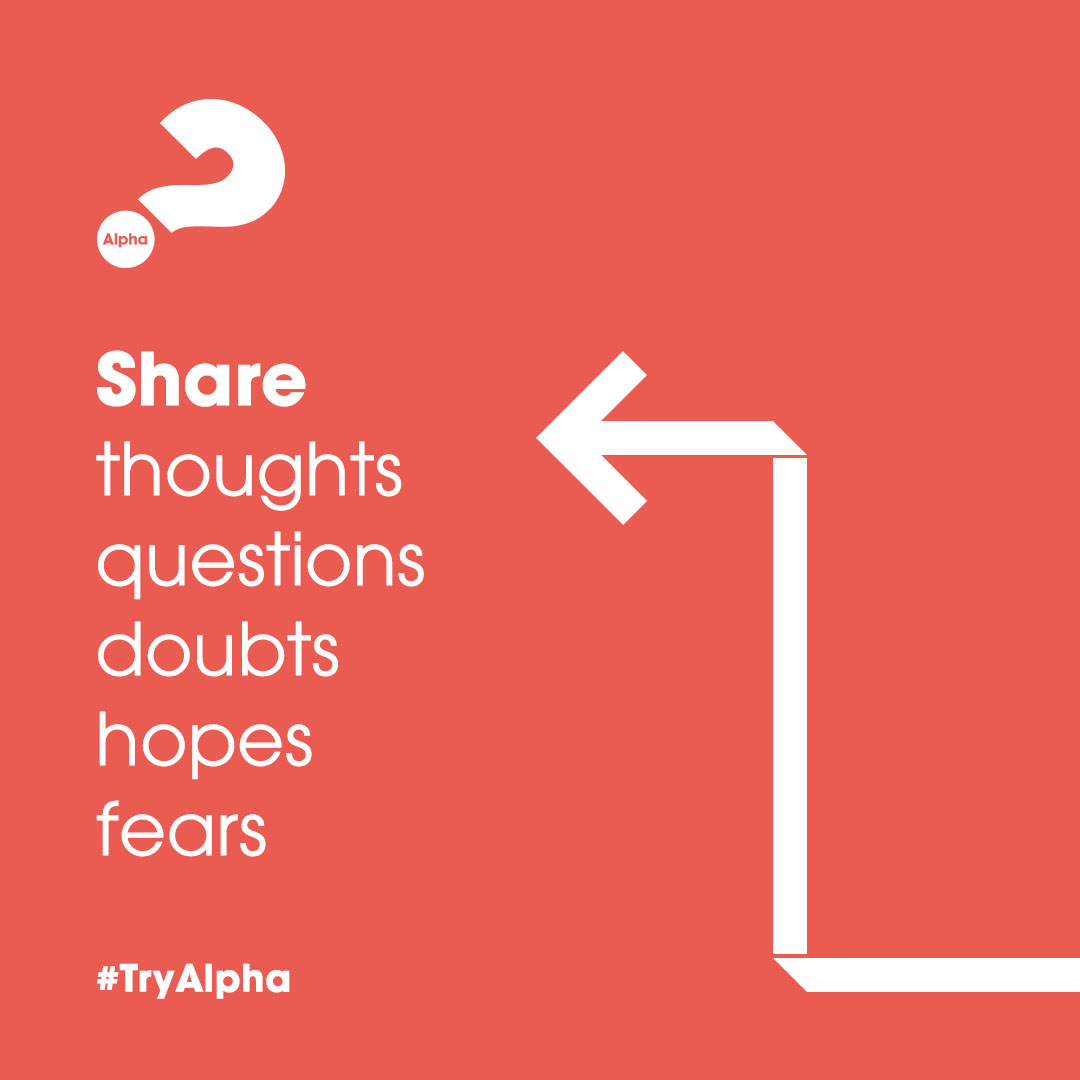 Why Should I Attend?
Most of us periodically wrestle with life's big questions—questions about purpose, meaning, hope, doubt and love. We are often too busy or distracted to think them through or discuss them with a trusted friend. This is why Alpha exists.
There's no cost, no pressure, and no follow-up if you decide after the first session that it's not for you. What do you have to lose?
What to Expect
Alpha is a safe space to discuss, question and reflect on your own ideas, experiences and beliefs.
Alpha is not a lecture, or a lesson you are expected to apply to your life. Each session includes three key components: a time to connect with others, an engaging talk designed to inspire conversation, and a chance to share your thoughts and ideas honestly in an open, small group discussion.
That's it!
Sign Up Now. It's free.
You're invited!